Treat yourself to a relaxing break at 1700 metres above sea level and immerse yourself into the magnificent surrounding mountain scenery. Our alpine cabin is located at the Ampferkar alpine pasture and can be reached within 20 minutes on foot. Far away from the hustle and bustle of everyday life, it will be easy for you to relax and unwind and recharge your batteries amidst unspoiled nature.
You don't even have to worry about your luggage – we will bring it to the cabin for you.
Our alpine cabin is over 60 years old, but it has been newly renovated and combines cosiness and comfortable amenities on a living space of 65 m2. The terrace is the perfect spot to relax and a sip of fresh mountain water from the well invigorates the senses in a unique way. The beneficial effects of the water can also be felt at the little stream which flows in close proximity as well as at our pond.
Only sheep and no other grazing livestock spend the summer at our mountain pasture.
You can also taste our delicious home-made products, such as jam, muesli, and of course our sheep milk yoghurt.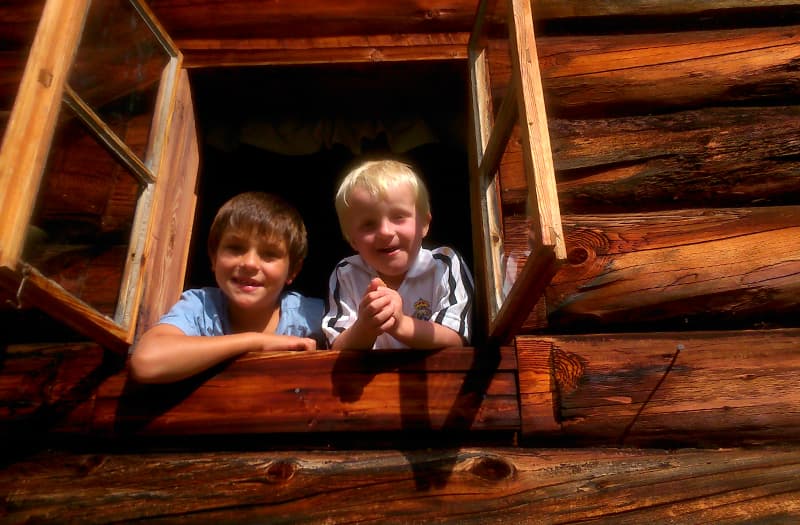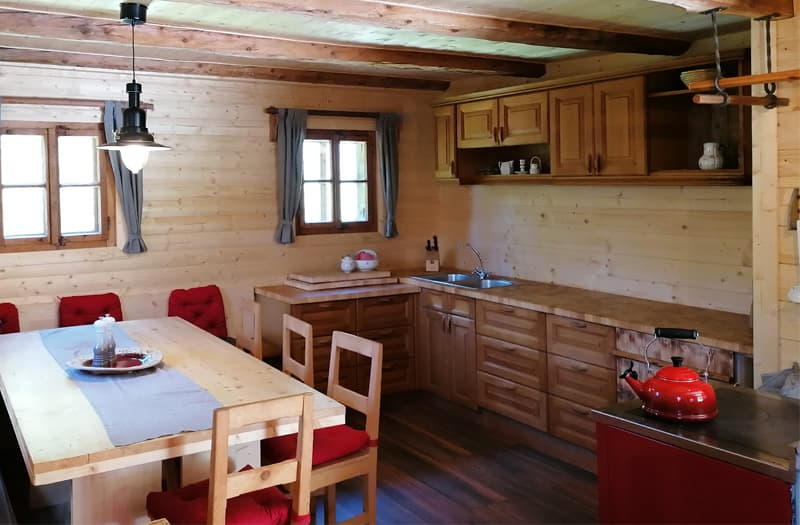 Ideal starting point for leisurely hikes or demanding mountain tours!
Hiking tips: Vögeialm mountain pasture – Oberhütte cabin and Oberhüttensee lake, Obertauern
Oberhütte cabin – Lungauer Kalkspitze mountain or Styrian Kalkspitze mountain, Kiakogel mountain, Ursprungalm mountain pasture and more
The territory of our mountain pasture can be reached via a toll road (weekly ticket: € 20.00)
Living space with kitchen including wood-burning stove for heating and cooking
Large table with corner bench and chairs
Sofa bed for cosy, romantic moments
2 bedrooms for a total of 6 persons
Toilet (with flush)
Extra comfort due to power supply
Shower and hot tub
Terrace with seats
Water well
Barbecue area
Sunbeds and parasols available